When you are deciding why you should use WordPress, Most often asked question is "can WordPress do a good a website? The answer is actually is Yes. In this article, I will show you 19 different types of websites to build in Kenya today without learning any programming skills.
Did you know that there are close to 2 billion websites online today?
Although that number might seem overwhelming, if you categorize websites by their core functionality, you quickly realize that there are only about 19 types of websites you can build in Kenya.
Getting Started With WordPress
You will need WordPress hosting and a domain name to get started with your WordPress site. I recommend a private hosting. That means you will need to get a hosting service preferably from blue host or host pinnacle. We have a step by step guide on how to make your website with WordPress.
If you just want to play around with WordPress, then you can install it on your computer.
Otherwise, if you feel more comfortable a techie building for your website, then you can click here to contact our team to do the setup for you FREE of charge. Usually your site will be ready in two business days
Below are Types of websites to build in Kenya today at a glance
Blog or Personal Website
WordPress started out as a simple blogging platform and quickly evolved into a powerful CMS. During the last 12 years, those blogging and personal website components didn't disappear.
They have become more polished, sophisticated and mature. If you are going to create a blog or personal website, then you will find plenty of tools to manage and grow your WordPress quickly.
A blog is an online journal or informational website displaying information in the reverse chronological order, with the latest posts appearing first. It is a platform where a writer or even a group of writers share their views on an individual subject
back to menu ↑
Business Website
WordPress is the easiest way to build a professional looking business website. It is so powerful that many big name brands are using WordPress to power their websites. It gives you easy tools to quickly launch a website and then extend it as your business grows.
A business website is used to showcase the services an individual or an organisation offer to their consumers. You can set up one if you got a service to offer. Business website is usually taken to be the address to your physical office where customers can easily access your services.
back to menu ↑
eCommerce
WordPress is quickly becoming a go to solution for building an eCommerce websites (Online shops). In fact in Kenya today, there are so many eCommerce sites that have launched. You can subscribe to our news letter to get an update as they come on board.
There are awesome FREE plugins like Woo Commerce, Easy Digital Downloads, and WPEcommerce which convert your WordPress website into fully functional eCommerce platform. You can accept payments, manage inventory, shipping, taxes, and users from the same roof. You can also "furnish up" your site using paid extension ad-ons.
back to menu ↑
Job Board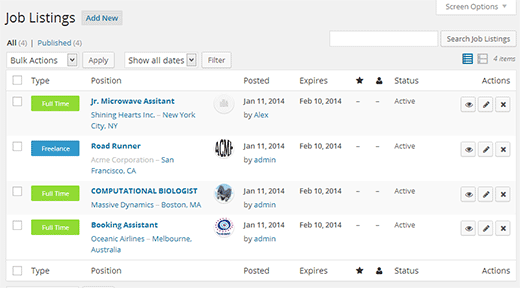 Several popular sites like the star Magazine, Problogger, Brighter Monday etc use job boards as an extra source of income. There is a growing demand of niche job boards catering the needs of a specific industry or specialization.
WordPress allows you easily create a job board where employers can post job listings and professionals can respond to them.
back to menu ↑
Business Directory
Just like job boards, there is increasing demand of niche business directories on the web. There are some great WordPress business directory plugins which allow you to easily create a business directory.
You can even create web directory that is not limited to businesses alone.
back to menu ↑
Question & Answer Website
Want to create your own version of Yahoo Answers, Stack Exchange, or Quora? With WordPress you can easily create a question and answers site. Combine it with other tools, and you can build yourself a thriving online community of your own. And make revenue from the same site.
back to menu ↑
NonProfits and Religious Websites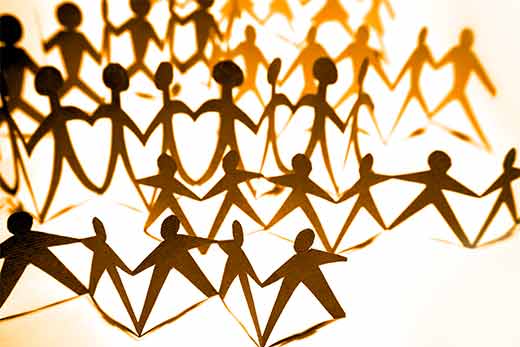 WordPress is free as in freedom. This makes it an ideal solution for nonprofit organizations.
With WordPress plugins you can add donate form and raise money by accepting pay-pal donations. In Kenya you can use I-Pay for convenience of mobile money transfer. There are some great WordPress themes for churches and nonprofit organisation.
back to menu ↑
Portfolio Websites
So you need a place to showcase your work? You can easily add a portfolio to your WordPress site with stunning image galleries, and beautiful sliders. WordPress can be used to provide a very sleek and polished user experience for your portfolio site making it easier for others to browse and learn about your work.
back to menu ↑
Online Communities
WordPress can be used as an online forum using the lightweight bbPress forum. You can even add social features to a WordPress site with plugins like BuddyPress. In fact at SokoRadar we got a social platform for all our users. It is always fun connecting with a new fiend and showcasing your business profile.
back to menu ↑
Coupon Website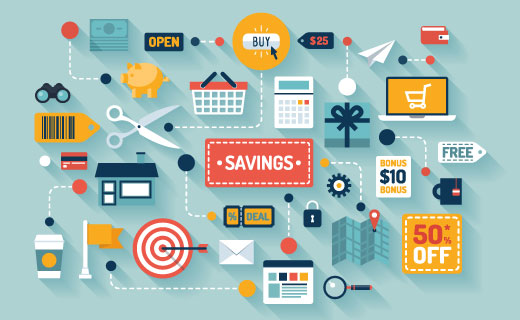 Want to earn affiliate commissions from thousands of websites offering special discounts on their products and services? Use WordPress to create a coupon site. It allows you to easily add, manage, and expire coupons. Your users can vote and rate coupons, and it all fits right in your WordPress admin area.
back to menu ↑
Auction Websites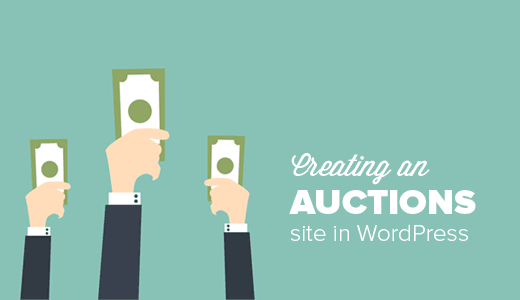 Planning to run your own eBay like auctions website? With WordPress, you can create a fully functional auction website. Users can bid online, make payments, and you get to earn by simply providing a platform for your niche industry. that easy
back to menu ↑
Multilingual Websites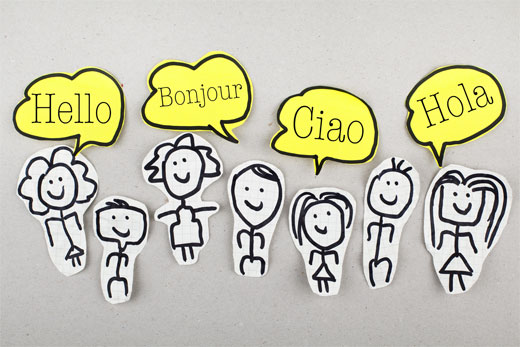 You can install WordPress in many languages, but you can also create a multilingual website as well. In this case, users can read the content on the site in the language they prefer to read and similarly comment in the same language. What is published by a user in english can be read by a chinese in Chinese. Similarly to a french and a Kikuyu may be… etc
back to menu ↑
Knowledge base / Wiki Websites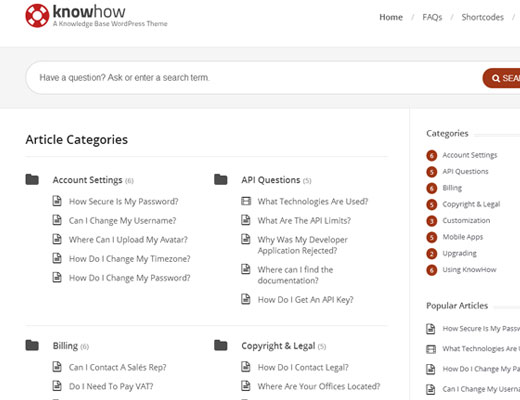 Interested to add a documentation section with a knowledgebase or wiki like articles? WordPress comes with great plugins that quickly turn your website into an easy to browse knowledgebase wiki.
back to menu ↑
Podcasting Websites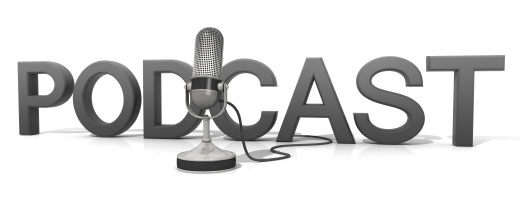 Podcast is a digital audio file made available on the Internet for downloading to a computer or mobile device, typically available as a series, new installments of which can be received by subscribers automatically. WordPress and podcasting go hand in hand. Most popular podcasters on the web are using WordPress for their websites.
back to menu ↑
Niche Affiliate Websites
If you want to make a commission by referring your users to products and services? There are affiliate marketing tools and plugins available for WordPress. These tools will boost your affiliate earnings and make things a lot more easier.
back to menu ↑
Photography Websites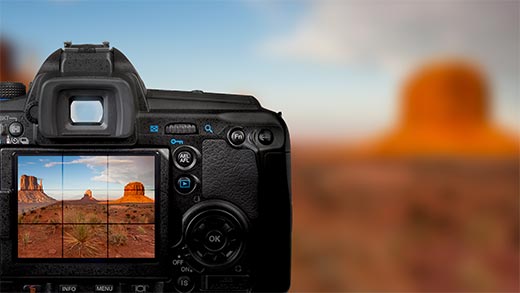 Are you a professional or amateur photographer? Want to share your family vacation photos? With WordPress and Envira Gallery, you can create astonishingly beautiful photography websites. You can add galleries, albums, titles, captions, lightbox popups, slideshows, and the bells and whistles.
There are also tons of photography templates available for WordPress.
back to menu ↑
School or College Websites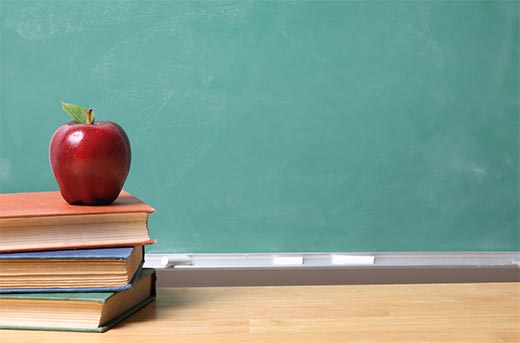 WordPress powers thousands of schools and college websites around the world. It is safe, secure, and easy to manage. Search websites may not necessarily be run by an institution. But also a well informed individual can build a school online.
back to menu ↑
Private Blogs
If you want to keep your WordPress blog to yourself? you can make make your WordPress blog completely private. Run team projects, diaries, or whatever you want in a safe environment away from prying eyes.
back to menu ↑
Family Blogs
With built in media and user management system, WordPress is perfect to create small family websites. Create beautiful wedding websites, upload family photos, or add family gossip. WordPress can provide endless fun for all members of family age 10 and up.
If you liked this article on types of websites to build in Kenya today, then please subscribe to our YouTube Channel for WordPress video tutorials. You can also find us on Twitter and Facebook.